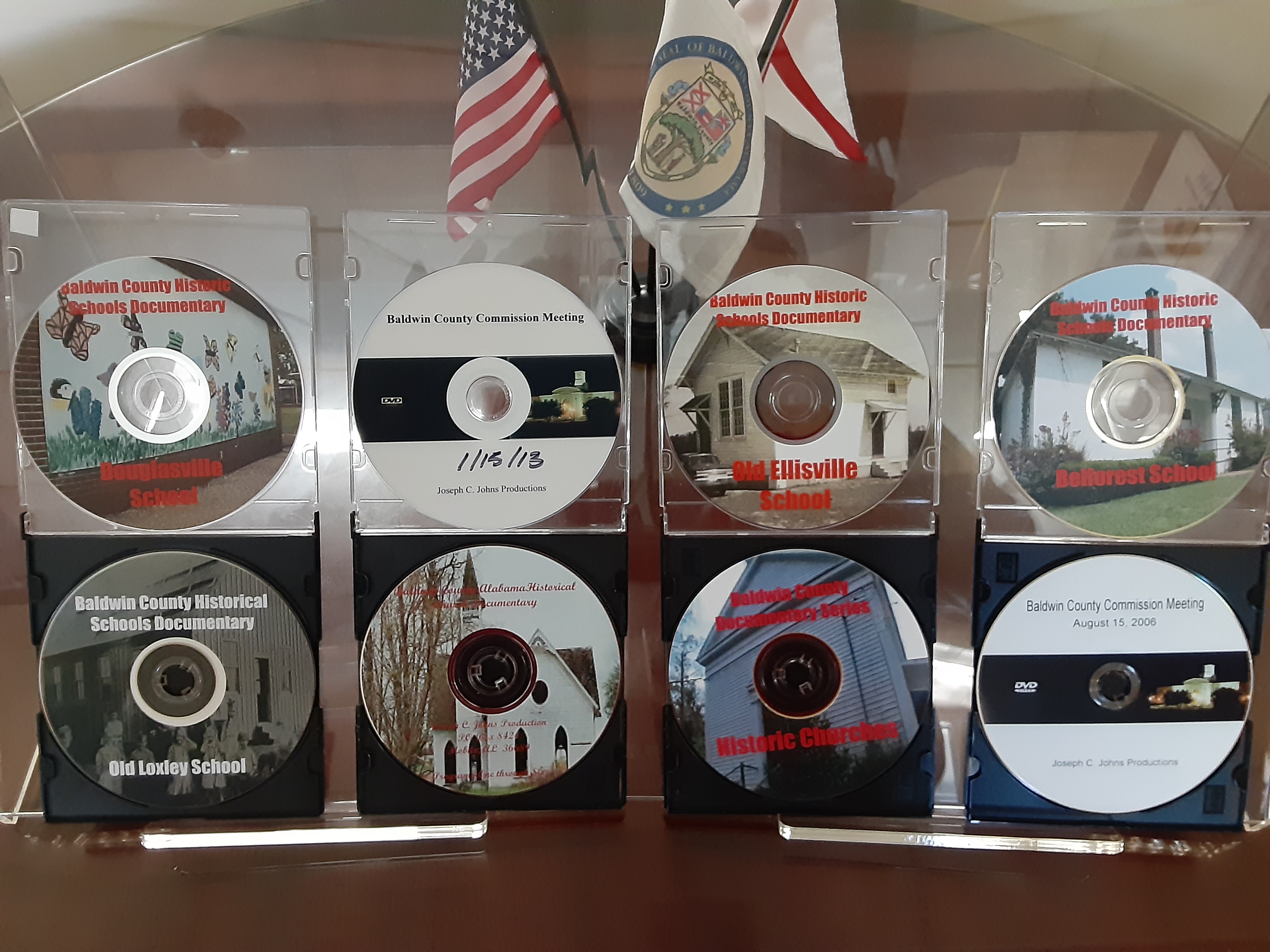 Moments in Baldwin County History
Documentaries and DVD copies are available upon request and can be provided to patrons at cost.
Baldwin County Commission DVDs - There are a couple of ways to view commission meetings. Meetings are available by clicking on the following link. Once on the page use the search meetings tab and select the date, then BCC Regular Meeting Agenda (it has a movie reel beside it). Once minutes are approved, patrons are also able to view minutes along with the video. http://openmeetings.baldwincountyal.gov/

If you would like to purchase a DVD, please complete the fillable DVD Request Order form. The request can be mailed to the Department of Archives and History at 312 Courthouse Square, Suite 26, Bay Minette, AL 36507 or emailed to Archival Records

Please include your address and a check/money order made out to the Baldwin County Commission. The cost is $15 per DVD.
Should you have questions about the types of historical documentaries that are available for purchase prior to your order please contact us at (251) 580-1897. Any team member is available to answer questions.