---
Emergency Management protects communities by coordinating and integrating all activities necessary to build, sustain, and improve the capability to mitigate against, prepare for, respond to, and recover from threatened or actual natural disasters, acts of terrorism, or other man-made disasters. Our agency seeks to promote and build resilience and capability within our community to increase capacity to cope with disasters and hazards that may affect our beautiful coastal community.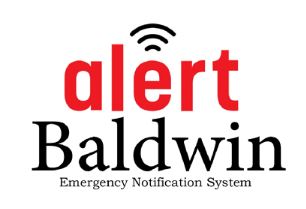 Get alerted about emergencies and other important community news by signing up for Alert Baldwin. This system enables us to rapidly provide you with critical information in situations such as severe weather, hazardous materials releases, unexpected road hazards and closures, missing persons and evacuations. You will receive time-sensitive notifications wherever you specify, such as your home and/or office via mobile or business phones, email address, text messages and more. You pick where, you pick how

Executive Stakeholder & Emergency Support Function Terms and Planning Element Summary
---

Download the Baldwin County EMA App for the most up-to date COVID-19 Information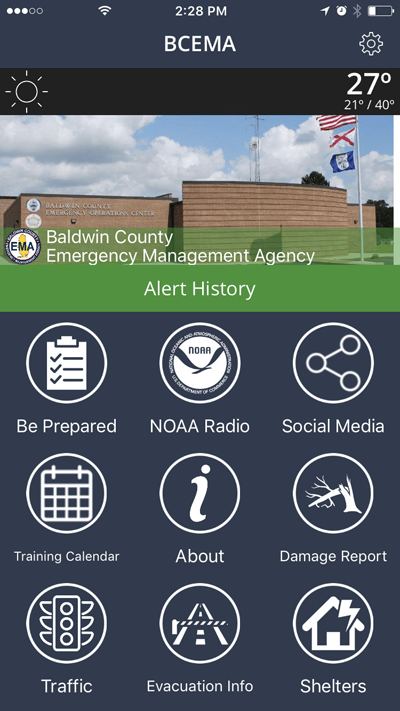 Download from Apple App Store
Download from Google Play Store

---
For a complete guide on how to prepare for disasters that may affect you, check out our new Disaster Preparedness Guide.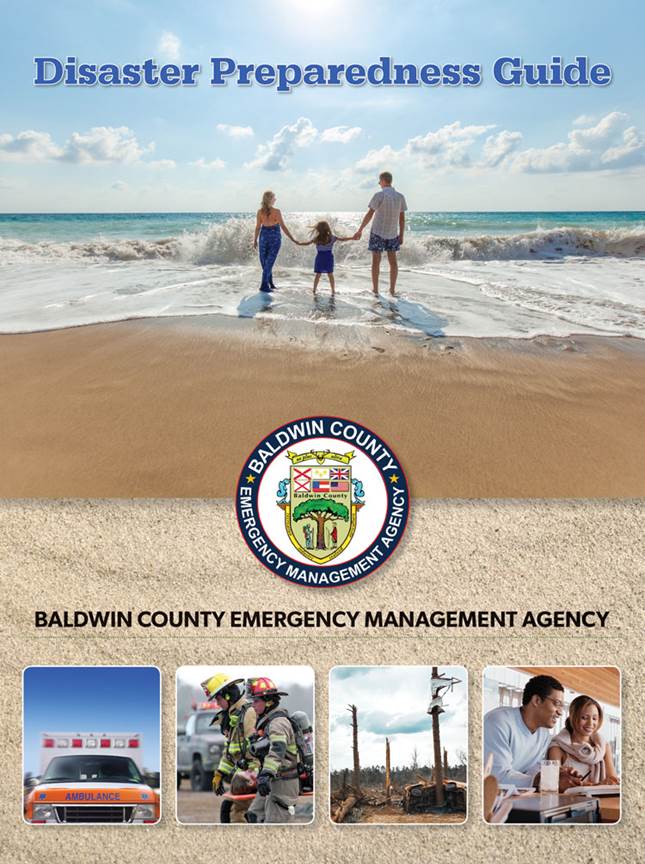 Printed Copies Available In Our BayMinette, Fairhope, Robertsdale and Foley Commission Offices.