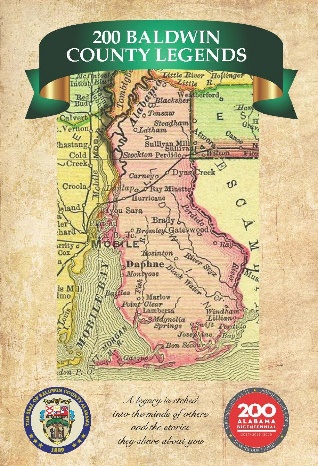 200 Baldwin County Legends - $15
Through puzzles and stories, you will learn about the 200 Baldwin County leaders, both men and women, their mark on Baldwin County and the great legacies they left behind. Much of the information received in this booklet is not historical and was handed down by tradition from earlier times and popularly accepted as historical.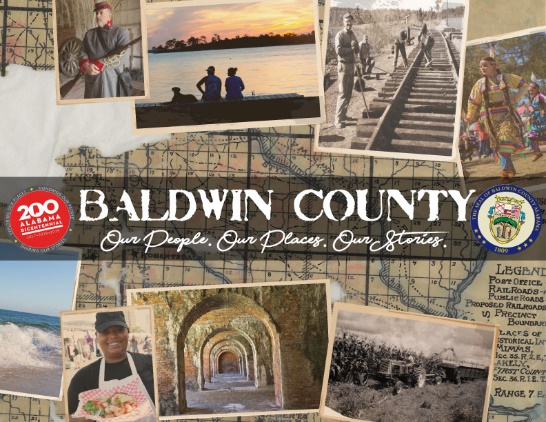 Baldwin County – Our People. Our Places. Our Stories. - $20
This coffee table book is like no other piece produced as it highlights a little bit of all that is Baldwin County – from history and heritage to festivals and events, from the Tensaw Delta, to white sand beaches, from the flavorful food to the unique jubilee. This book for Baldwin County, as we celebrate the Alabama 200, is packed full of the people, places and stories that make us the great county we are today.


If you would like to purchase a book, we accept check or cash by mail, or you can stop by our office in person. The request can be mailed to the Department of Archives and History at 312 Courthouse Square, Suite 26, Bay Minette, AL 36507. Please include your address and a check/money order made out to the Baldwin County Commission.

Book Order Request Form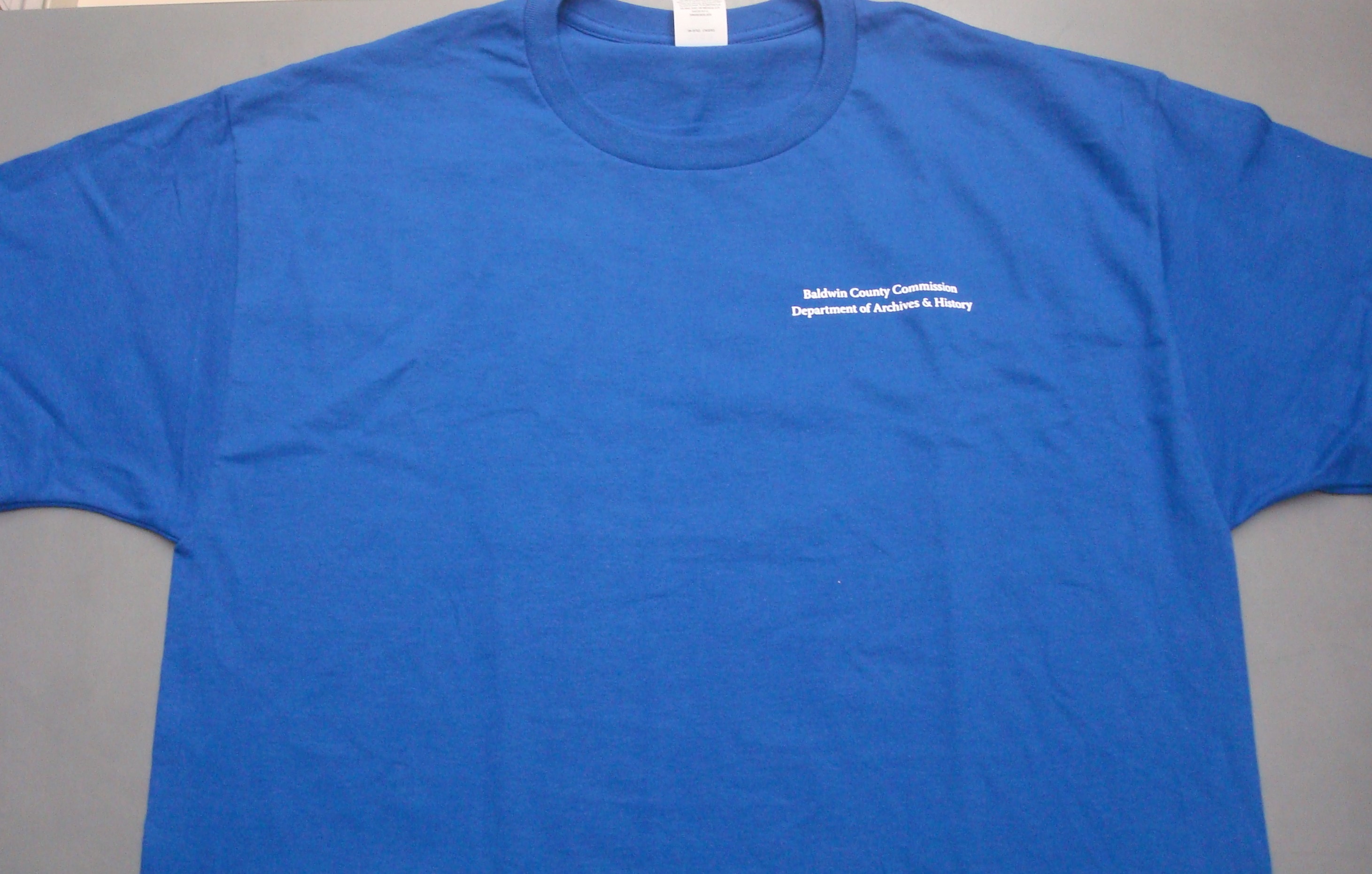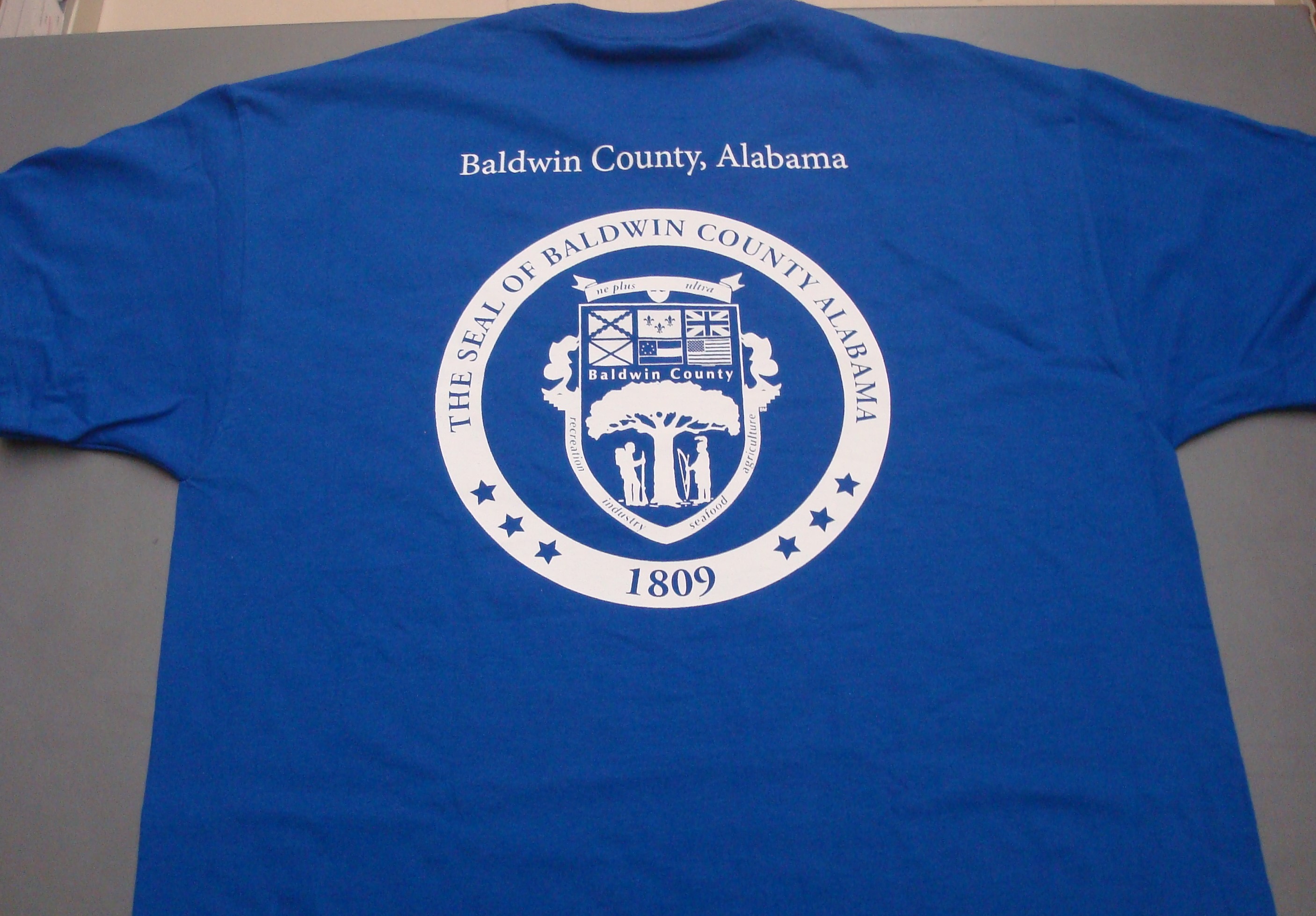 The Year of Baldwin County T-Shirt (Royal Blue - Only color available) - $5.00

We are commemorating our county's natural resources, diverse people and rich history.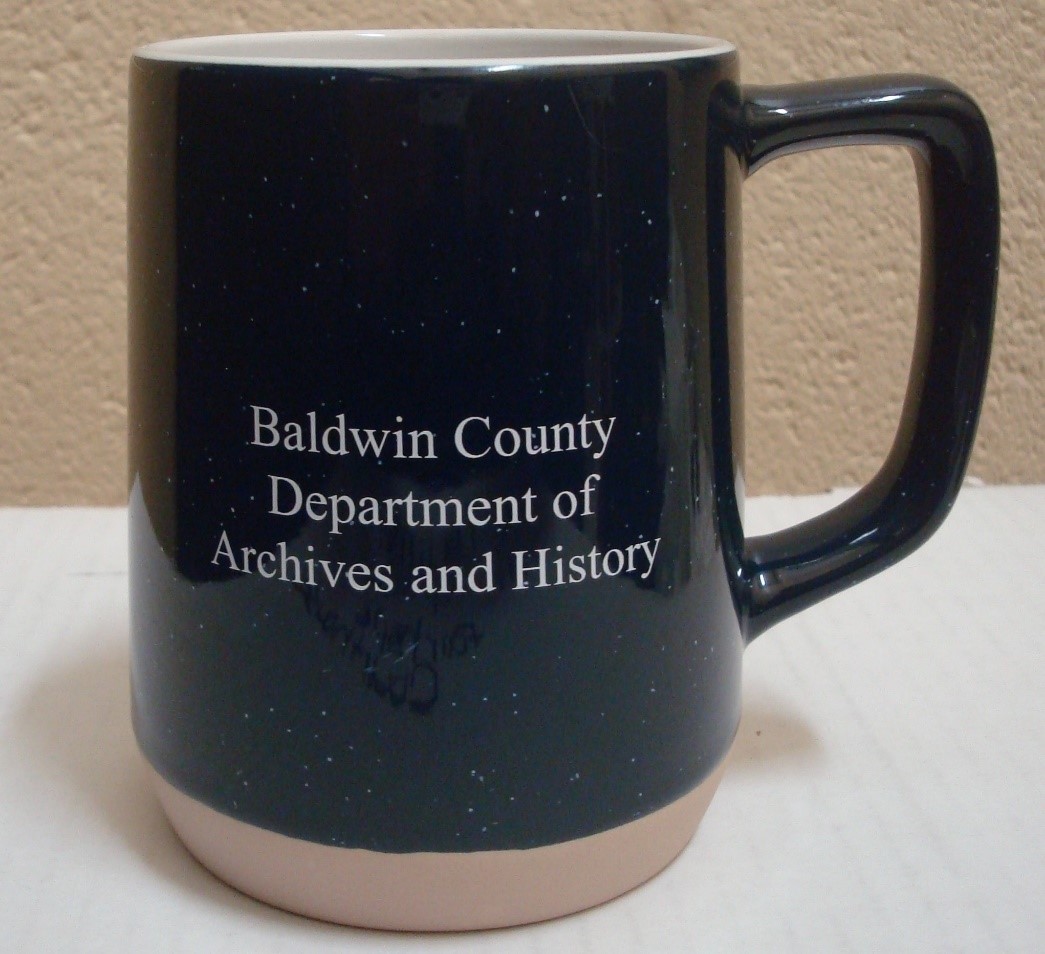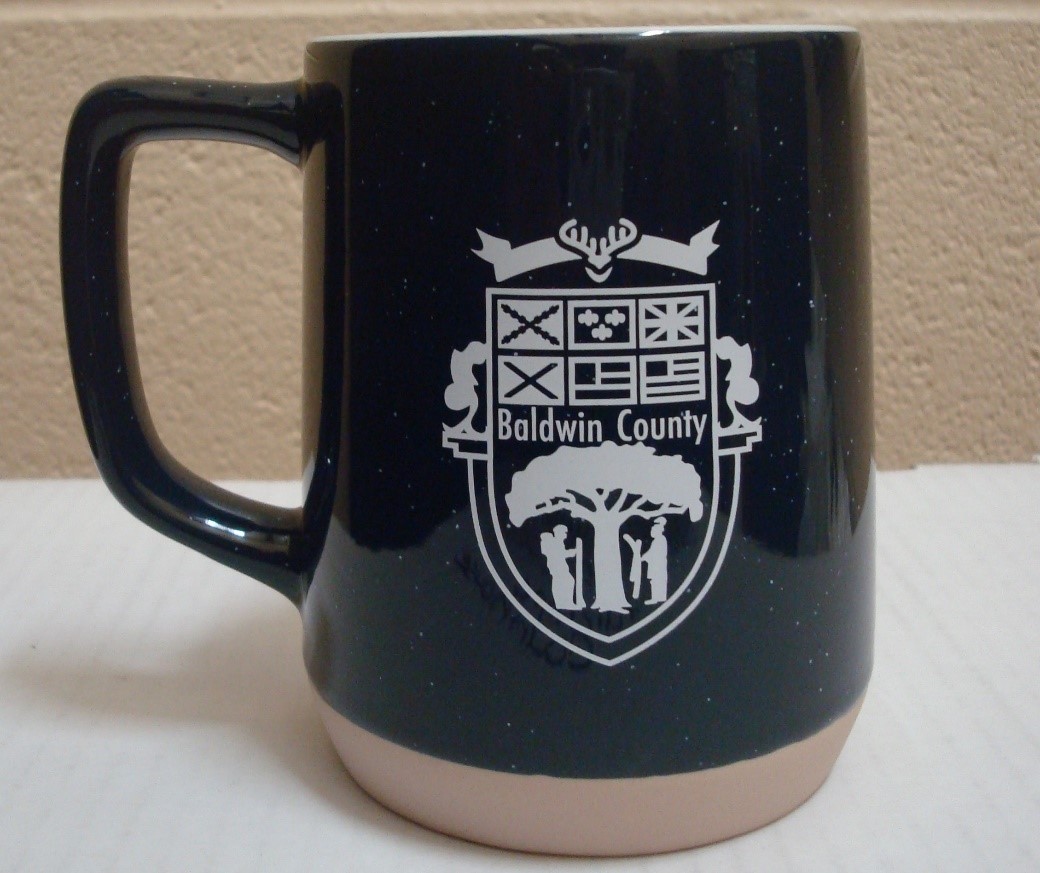 Pottery Mug (Navy only color available) - $12.00
Pottery Mug including the Baldwin County Seal