Biography
Commissioner Matthew P. McKenzie was born in Fairhope, Alabama, and is a fourth generation Baldwin County resident. Commissioner McKenzie and his wife, Cristie, reside in Barnwell, Alabama with their two daughters, Kaleigh, and Emaleigh.

Commissioner McKenzie attended Fairhope schools through the 10th grade and graduated from the Gulf Coast Academy in 1988. After enlisting in the United States Marine Corps in 1990, Commissioner McKenzie served five and a half years during which time he also spent time abroad as a Marine Security Guard at the American Embassies in Brazilia, Brazil (March 1993- May 1994), and Sofia, Bulgaria (May 1994-July 1995). Commissioner McKenzie was honorably discharged from the military with the rank of E-5 Sergeant.

In 1995, Commissioner McKenzie attended Southwest Alabama Police Academy in Bay Minette, Alabama, to pursue a career in law enforcement. He was a police officer in Eufaula, Alabama, from 1996-1997 and in August of 1997, Commissioner McKenzie was hired by the Alabama Department of Public Safety, known today as the Alabama Law Enforcement Agency (ALEA), where he began his career as an Alabama State Trooper. During his tenure, he was promoted to corporal and served the citizens of the State of Alabama in many capacities: Highway Patrolman, Hearing Officer, Fraud Investigator, and Post Commander – Driver License Division. Commissioner McKenzie was honored to be the Detail Leader for the University of Alabama's Million Dollar Band for over 10 years. In March of 2021, Commissioner McKenzie retired after 24 years as an Alabama State Trooper.

Commissioner McKenzie is a member of the FOP (Fraternal Order of Police) Lodge 43.

Commissioner McKenzie and his family enjoy taking care of their small family farm in Barnwell where they have cows, goats and a horse that graze on their pecan orchard. The family enjoys watching Alabama football together.

A Republican, Commissioner McKenzie is currently serving his first term on the Baldwin County Commission (Term: 2022-2026).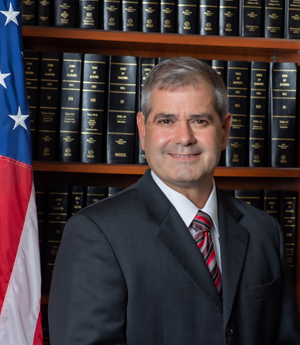 Honorable
Matthew P. McKenzie
District 2 Commissioner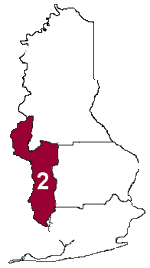 Municipalities
City of Spanish Fort, City of Daphne, and City of Fairhope
Communities
Belforest, Historic Marlow, Fish River, Barnwell, Battles Wharf, Point Clear and Montrose
Office of County Commissioner, District 2
Baldwin County (Fairhope) Satellite Courthouse
1100 Fairhope Avenue
Fairhope, Alabama 36532

Mailing Address:
312 Courthouse Square, Suite 12
Bay Minette, Alabama 36507
Phone: 251.990.4620 Ext. 4620
District 2 Executive Assistant
Michelle Howard
Phone 251.990.4606 Ext. 4606

Contact District 2 Commissioner
County Administration Main Office
Baldwin County Administration Building
322 Courthouse Square
Bay Minette, Alabama 36507

Mailing Address:
312 Courthouse Square, Suite 12
Bay Minette, Alabama 36507
Phone: 251.937.0264
Email
Media Information and Requests
Public Information and Communication Specialist
Taylor Bufkin
Phone: 251.972.8552
Submit Media Request