HISTORIC BICENTENNIAL PARK
51233 State Highway 225
Stockton, Alabama 36507
(251) 580-1897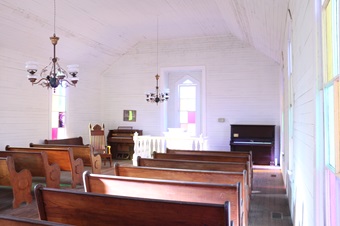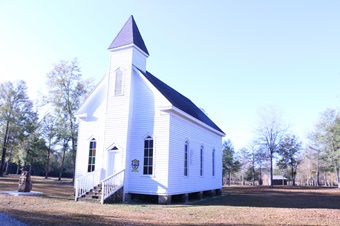 SPECIAL EVENT VENUE
Host your next special event at Beautiful Historic Bicentennial Park in Stockton, Alabama. Bicentennial Park is the perfect venue for family reunions and graduation parties. Bicentennial Park is also the perfect location for family portraits, prom, graduation, or engagement photos. Did someone say engagement……..We also have a wedding venue located on the grounds at the park.
Historic Montpelier Methodist Church, built in 1895 is now a beautiful wedding venue. The church is a historic landmark for Baldwin County and is an exquisite example of 19th century period architecture and still includes its original pews, pulpit, chandeliers and stained-glass windows.
The historic church will accommodate approximately 75 guests. The rental fee for the church is:
$300.00 Rental Fee and a $200.00 refundable deposit for a total of $500.00. If the church is left in post event condition, the $200.00deposit will be refunded and mailed to the address on file.

Cancellations must be made 14 days in advance to receive a full refund. Cancellations made less than 14 days in advance will forfeit the full amount of the reservation.

Use your imagination to design your dream wedding on the grounds at Bicentennial Park underneath the Moss trees. Almost anything goes. Lights in the trees, horse drawn cart or your family pet as the ring bearer.
Park hours are Monday - Friday (8:00 a.m. – 4:30 p.m.) and Sundays (noon - 4:00 p.m.) Regardless of any reservation made, the public is allowed to use the park during normal park hours.
This is an outside venue, all participants must be dressed for the event upon arrival; however, there is a designated area in the visitors center to accommodate the bride. You can remove decorations the day after. Tents, chairs, etc. (rental items) can be delivered the day before and picked up the day after, during normal park hours.

The following is not allowed: Decoration that would penetrate or adhere to any part of the building, open flames, food or drinks.